What happened to Celsius Network? How to get your funds back?
What happened to Celsius Network? How to get your funds back?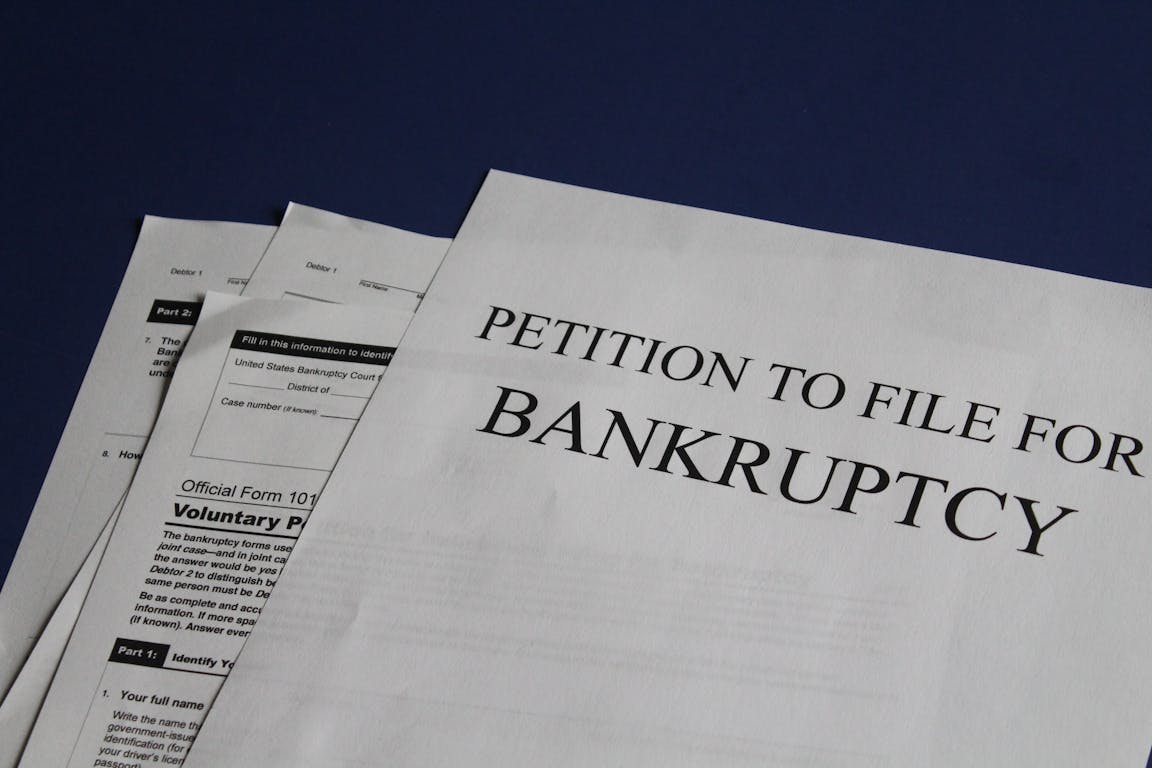 As you might not have heard in the mainstream news, multiple major cryptocurrency entities have recently filed for bankruptcy. These include two of the biggest industry names: Voyager Digital LLC, a crypto broker; and Celsius Network LLC, a lending platform.
In this article, we'll focus on the Celsius Network case by reviewing what happened, including some hypotheses which could explain this crash; shed light on the path forward for the company, and provide some guidance and references on what to do if you were a Celsius Network customer.
Lending, one way to passively earn crypto
One of the first reasons people are attracted to cryptocurrencies in the first place is the opportunity to earn money. Regardless of the underlying blockchain technology, earning money remains the primary objective of the majority of people in cryptocurrency.
Trading
The first way to achieve this goal is trading. Trading crypto is similar to trading forex or stocks, with derivative products available as well in the crypto space (options, futures, etc…).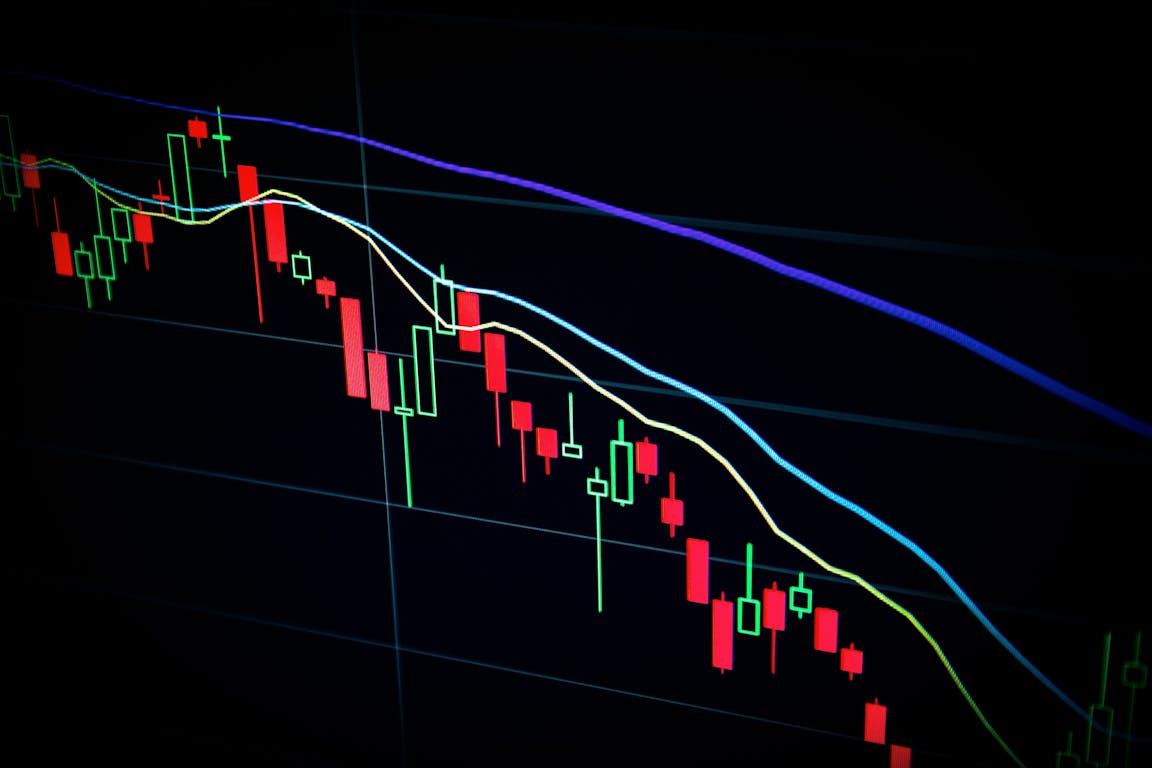 The common stock trading strategies are (up to some extent) applicable to crypto trading, the main difference being the very high market volatility. For reference, the S&P500 realized volatility index for the last 5 years is 20.28% per year, with a maximum of 34.90% in February 2021, while bitcoin can rise by 50 to 60% in a couple of weeks. 
Trading can be active (buying and selling regularly), or more passive with methods such as Dollar Cost Averaging (DCA).
Lending
Trading is not the only option to earn money in the crypto space. Another very popular option is earning interest while lending your crypto.
This practice is also common (but somehow less obvious) in traditional finance, where you place your money on a savings account, potentially locked for a couple of months or years. The bank then uses your money to invest, and you usually get a (mere) 0.2 to 0.7 % interest paid back to you (examples are typical rates for Switzerland in CHF). Due to the very low capital gains (not even covering the inflation rate), this is not very popular among investors.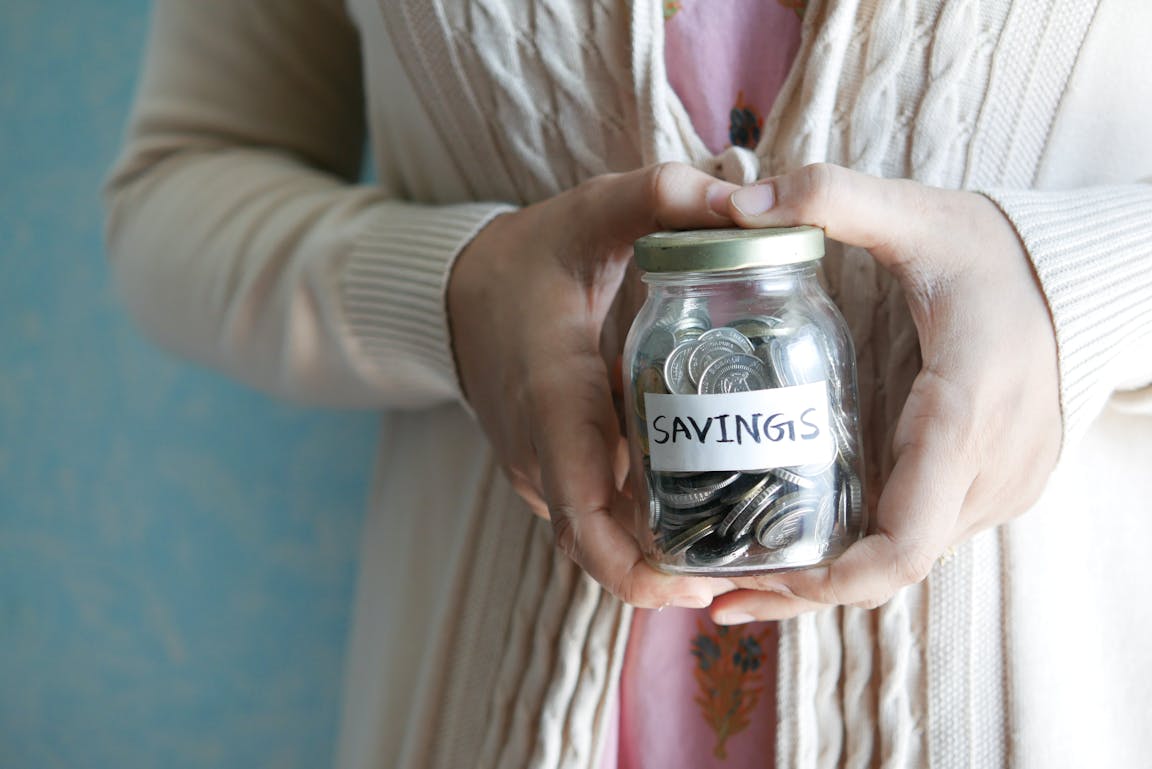 However, in the crypto space, lending is much more common as the proposed interest rates by lending platforms are usually way higher, typically 5% for bitcoin and up to 17% for other less popular coins. 
Those interest rates can typically go even higher, depending on multiple factors, such as locking your funds for a certain period, earning interest in the platform token instead of in-kind, owning a certain amount of platform tokens, etc… 
Those offers appear very appealing, as it looks like you're not taking any risk by simply lending your coins to the platform. However, as everyone knows, there are no investments without risk.
The main risk is that you don't know what the company is doing with your funds. The lending platform itself can invest your coins, but also offers loans to other crypto investors, such as individuals or brokers for leverage trading and liquidity. Some platforms are taking more risks than others, with under-collateralized loans and risky investments.
Unfortunately, unless the platform is fully transparent with its users, there is no real way for the customers to be sure what their funds are used for. The users must put their trust in the platform and its management strategy to properly handle their funds.
Lending platforms are centralised entities, meaning that you have to send your coins and trust the company to keep them for you. And as people say: not your keys, not your coins.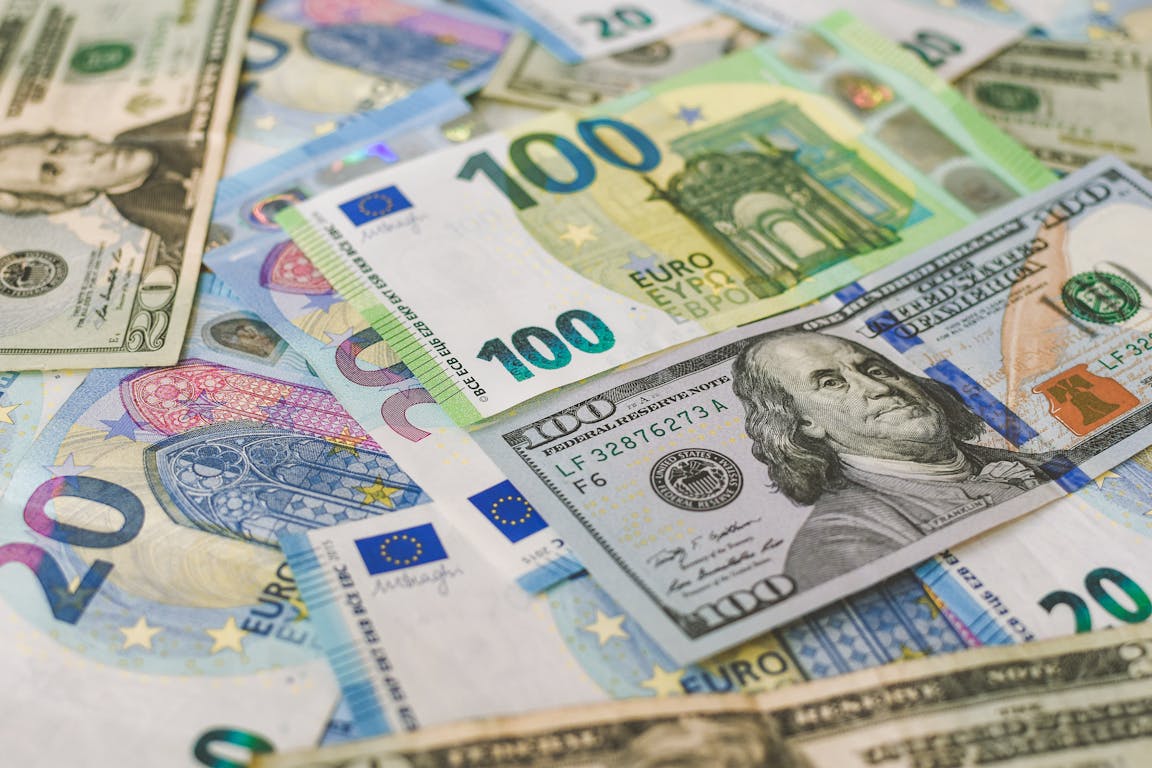 Another risk is that your funds are not insured against bankruptcy (at least not in the same way as your main USD or CHF account). In traditional banking, your funds are insured up to a certain amount (e.g. 250'000 USD in the US by the FDIC). It means that if the worst comes to the worst (i.e. your bank goes bankrupt), you would get all your funds back up to 250'000 USD.
With the crypto lending platforms, the customers' funds are typically not insured. Some companies have the entirety of their funds insured (not on a per-account basis) like Nexo, whose funds are insured up to 775'000'000 USD, but that's extremely rare. 
This implies that if the company goes bankrupt, you'll have a very hard time getting your funds back (even partially, if any at all). However, "hard time" doesn't mean impossible. In the last section of this article, we'll go over what you can do to maximise your chances of getting your coins back.
The Celsius Network case
Celsius Network is (was) one of the biggest lending platforms in the market (with over 10 billion USD in assets under management in March 2021), mostly thanks to the high-interest rates it offered, decent fees, and a wide variety of supported coins.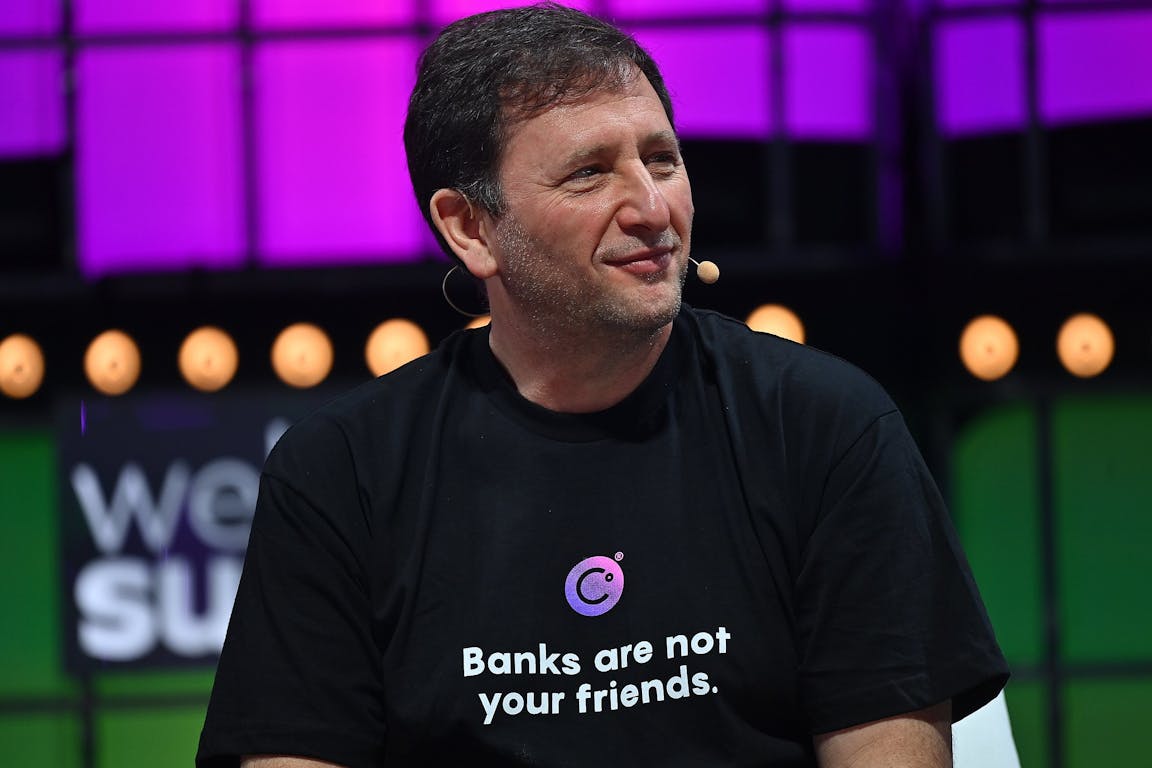 Celsius Network gave a general impression of acceptable transparency, notably with their weekly AMA (Ask Mashinky Anything), and by giving the feeling that the customers' opinions mattered, with a branding based on the use of the "community" keyword.
However, no one (except the high executives) fully knew the investments made by the company, and how the funds were managed. One could guess by looking at the advertised interest rates that the risks were pretty high on the investments. However, they were not far above the typical interest rates of other platforms.
No more withdrawals, swaps, or transfers
The first alarming sign was the memo sent out by Celsius Network to all its customers on June 12th, 2022. 
"We are writing with a very important message for our community. Due to extreme market conditions, today we are announcing that Celsius is pausing all withdrawals, swaps, and transfers between accounts. We are taking this action today to put Celsius in a better position to honour, over time, its withdrawal obligations."
This was a surprise for most users and caused many to panic. And they were right. June 13th, 2022 was the last day where customers had control over their funds. Starting from that date, you could only view your balance, but kept virtually receiving weekly interest on your crypto.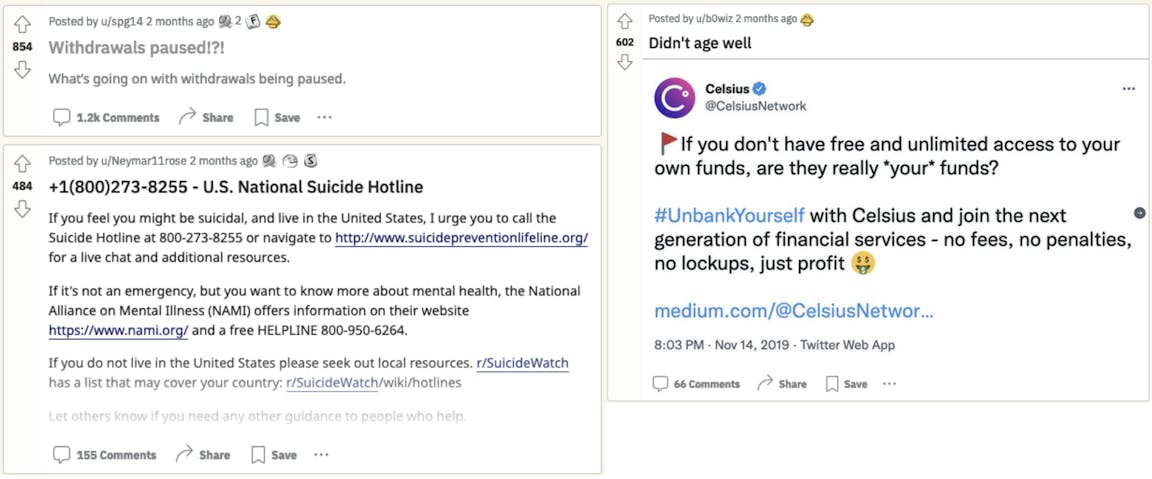 Filing for Chapter 11 bankruptcy
The final moments of the company (as we knew it) were announced one month later on July 13th, 2022. Here are some key parts of the official email sent to all Celsius customers:
"Today's filing follows the difficult but necessary decision by Celsius last month to pause withdrawals, Swap, and transfers on its platform to stabilize its business and protect its customers.
Following the stated pause on June 12, 2022, we want you to know that we spent a great deal of time exploring our options.
These Chapter 11 cases provide the Company with the best opportunity to stabilize the business, consummate a comprehensive restructuring transaction that maximizes value for all stakeholders, and emerge from Chapter 11 positioned for success in the cryptocurrency industry."
The complete official statement given on BusinessWire also contains a few quotes from the previous CEO:
"This is the right decision for our community and company," said Alex Mashinsky, Co-Founder & CEO of Celsius. "We have a strong and experienced team in place to lead Celsius through this process. I am confident that when we look back at the history of Celsius, we will see this as a defining moment, where acting with resolve and confidence served the community and strengthened the future of the company."
In simple terms, Chapter 11 bankruptcy is a form of bankruptcy that involves a reorganisation of the company's business affairs, debts, and assets. It is often used by large businesses to help them stay active while repaying creditors. The company continues to operate and restructures under the supervision of a court-appointed trustee, intending to emerge from bankruptcy as a viable business.
Chapter 11 bankruptcy is different from the more classical Chapter 7. Chapter 7 does not contain a repayment plan. All the companies' assets are liquidated to pay off as much debt as possible, with secured debts taking precedence over unsecured debts. The rest of the debts are dismissed.
Filings details
By looking at the Celsius filings, we learn that the company owes almost 1.2 billion USD to creditors, but has only 170 million USD of cash on hand.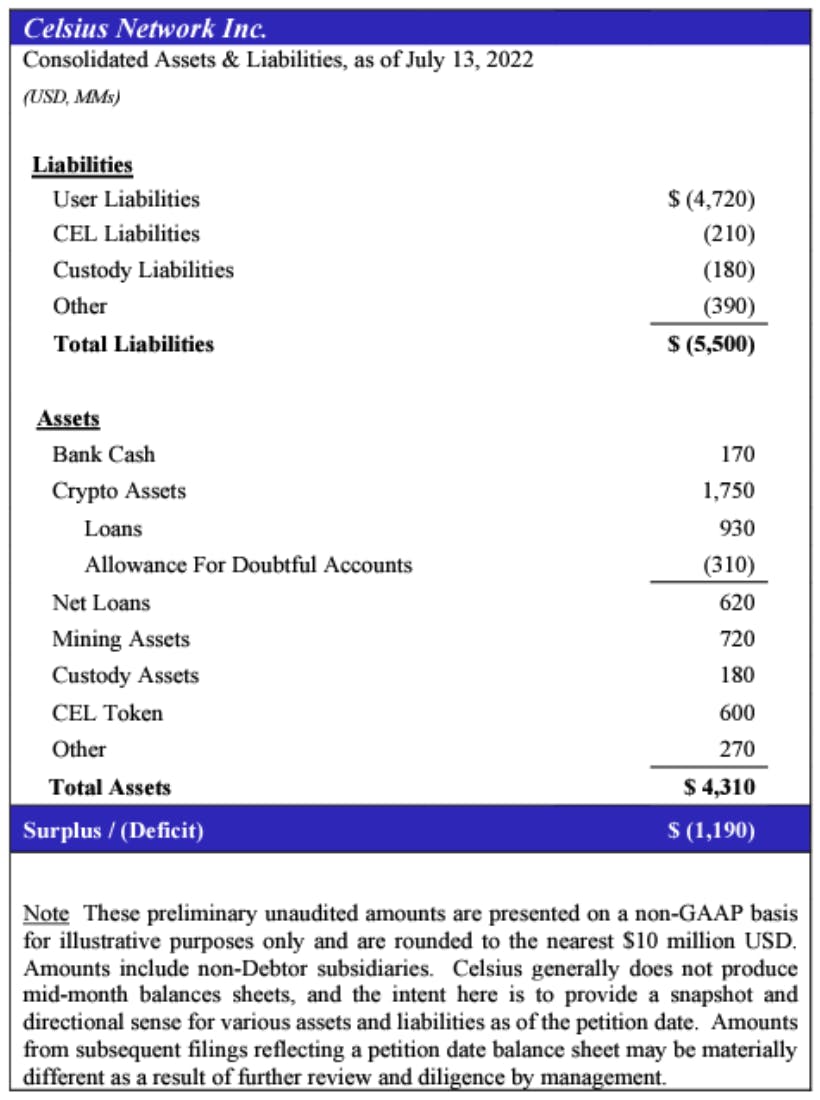 Celsius' bankruptcy filing also mentions its payroll for top executives, including Mashinsky, comes to 730'833 USD a week, or more than 38 million USD on an annual basis. The additional key information is that there are no indications that the company plans to pare that back unless the judge orders so.
In parallel to the filing, Jason Stone, the CEO of KeyFi and previously ex-employee of Celsius filed a lawsuit to the Supreme Court of New York accusing Celsius of market manipulation. He states that :
"Faced with a liquidity crisis, Celsius began to offer double-digit interest rates in order to lure new depositors, whose funds were used to repay earlier depositors and creditors. Thus, while Celsius continued to market itself as a transparent and well-capitalised business, in reality, it had become a Ponzi scheme."
The bankruptcy filings contain lots of information and are very regularly updated. You can find the official bankruptcy files on Stretto, which include all documents linked to this bankruptcy case.
Path forward
Technically speaking, Judge Martin Glenn is now overseeing the Celsius bankruptcy case and acting as the CEO of the company. 
The ultimate goal of Celsius, stated multiple times throughout multiple filings, is to use Chapter 11 to "stabilise its business and consummate a comprehensive restructuring transaction that maximises value for stakeholders." They'd like to reduce their debts to square with their assets and re-emerge unchanged with Alex Mashinky still the majority owner. 
The more likely scenario remains additional equity partners that'll combine a cash infusion ("bailout") with ownership changes and perhaps a greater share of money returned to unsecured creditors after the reorganisation plan is fully approved.
The next major date for the Celsius Network case is August 29th, 2022. That's when Celsius and the court will release the Debtor's Schedules of Assets and Liabilities. This document will appear on the case website and will contain the amount owed to every creditor.
Why people have lost trust in Celsius and its CEO
Many people have lost trust in Celsius Network, not only due to the failed asset management strategy but also because of much deeper trust issues between the company and its customers. The communication from Celsius regarding their financial situation has been dishonest from the start. 
Dishonest communication
The communication from Celsius regarding their financial situation has been dishonest from the start. 
A couple of months before the locking of customers' funds, Mashinsky said in one of their AMAs in April 2021: "At any moment we always have enough coins and enough collateral and so on to return all of the assets to all of our users." which was a big lie (YouTube video with timestamp).
Celsius was holding weekly AMAs on YouTube, where Mashinky would regularly say, "Your money is safer here than in a bank." He made all customers believe it was a safe place.
It can also be assumed that Celsius knew since their very first announcement on June 12th 2022 that the company was going to file for bankruptcy. The company used all the customer's funds to repay many of their creditors (example: repayment of 21 million DAI to Compound on Etherscan), while the CEO and all executives were still getting paid tremendous salaries.
The Terms and Conditions for users of the Celsius Network platform were also changed less than 90 days before the filing for bankruptcy without disclosing that they were insolvent. They also stopped all swaps, and withdrawals, but not the deposits.
Unrealistic reorganisation plan
In Chapter 11 bankruptcies, the first objective of the reorganisation plan should be to "protect the company and the customers". This is the intention that Celsius has shared with its customers, but it doesn't reflect in the actual plan.
However, the primary objective seems to be the protection of the executives' salary (at more than 730'000 USD per week), which are not planned to be reduced.
Celsius also proposed a motion to hire ex-Chief Financial Officer (CFO) Rod Bolger back at 92'000 USD a month for a minimum of 6 weeks, adding even more monthly executive costs. However, Celsius faced many critics and failed to prove why this re-hiring was necessary, and they withdrew the motion on August 7th, 2022.
The main financial comeback strategy announced in Celsius' reorganisation plan is based on mining. Celsius owns 80'850 rigs and wants to mine 10'000 BTC in 2022 and 15'000 BTC in 2023. However, with the current BTC price at 20'000 USD, it would only amount to 300 million USD, which is relatively small compared to the 1.2 billion USD in debt. 

Moreover, the executives' salaries remain at 38 million USD/year in the plan. This means that more than 12% of the actual mining profit would not be used to cover the debt and pay back the creditors.
Several customers have been appointed to support the judge and represent the customers' best interests in this bankruptcy case.
Resources to help you get your funds back
Celsius had many customers, with more than 100'000 active accounts with balances above 100 USD. Lots of people are impacted by this bankruptcy, so we'll wrap up this article by sharing some links to useful resources to maximise your chance of getting (part of) your funds back.
First, the official bankruptcy case is available on Stretto Celsius. It is the official, most up-to-date, and most complete source of information about the Celsius bankruptcy case. The drawback is that there are hundreds of documents, and it can be a bit overwhelming and confusing to navigate those.
The second best resource is the subreddit r/CelsiusNetwork on Reddit. The community is very active, and you can find regular updates and key information about the case. It is also a place to discuss and realise that you're not alone.
We can also recommend Aaron Bennet on Twitter and Youtube, who makes short video updates regarding the case. Finally, a word of warning regarding discussions around the case. Always be careful about what you read and when in doubt, check the official statements on the Stretto Celsius case. 
Conclusion
The Celsius Network bankruptcy case has impacted many people and had negative consequences overall on the crypto space. It is a reminder that one should always be careful about which company you trust your funds with. One should always diversify his portfolio (both in crypto and traditional finance) to minimise risks and reduce the potential impact of such situations.
The path forward for all the Celsius customers is not clear yet, but the situation is now controlled by a court judge, with a committee of Celsius customers to defend the best interests of all creditors.